"Nothing lasts forever but the certainty of change." — Bruce Dickinson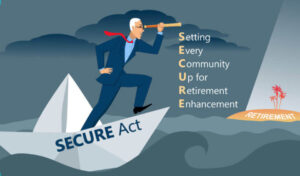 The passage of the SECURE Act has resulted in major changes to the tax rules governing contributions to, and required withdrawals from, qualified retirement plans and IRA accounts.
In many cases, the Act makes existing estate planning for retirement benefits obsolete.
While most of the changes will accelerate taxes on retirement assets, there are also some taxpayer-friendly changes as well.
Continue reading The Newly Enacted SECURE Act is a Game-Changer