Guest Blog: Sandy Gallemore, Director and Vice President for Education, InvestEd Inc.
Subscribe to the InvestEd Inc. free newsletter: http://investedinc.org/FreeNewsletter/Signup.aspx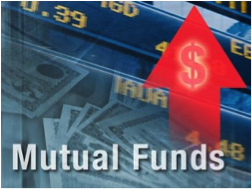 A mutual fund is a pool of money from many shareholders that is invested in stocks, bonds, or other investment assets. In general, mutual funds may be identified as those that charge a sales fee (load funds) and those that do not charge a sales fee (no-load funds). Many of the load funds offer several classes of shares.
While each share class of a given mutual fund has the same investment policies and objectives and includes money in the same investments, the fees associated with each class likely will cause some difference in the performance results. When a fund offers several share classes, the investor is able to select the class that best suits that investor's goals and time horizon. The main share classes are identified as Class A shares, Class B shares, and Class C shares. Continue reading Mutual Fund Share Classes